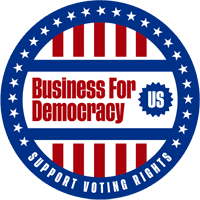 For Immediate Release
Contact: Frank Knapp, 803-600-6874
Anti-democracy CPAC showcased Viktor Orban and Hungary as America's future
Hungary's economy now in shambles

Washington, DC, December 22, 2022—Less than five months ago the Conservative Political Action Conference (CPAC) held an event in Dallas headlined by Hungarian Prime Minister Viktor Orban. The autocratic leader was celebrated as a model political leader for America.
Today the Hungarian economy is in shambles according to a story in The New York Times, Dark Christmas Signals Tough Times for a prosperous City in Hungary. Orban and his party, Fidesz, are under serious public criticism even though most media outlets in Hungary, due to government actions, have been turned into Orban cheerleaders.
Business for Democracy leaders in August pointed out the threat to democracy and the US economy should CPAC supporters successfully influence the public to vote for election deniers:
"Orban is being held up as a model for U.S. policy by far-right conservatives including many who are currently running for office. This is truly frightening!"," says Bob Sommer, owner of Changing Hands Bookstores in Arizona.  "We now can clearly see what the anti-democracy advocates, who don't believe in free and fair elections, want for our country."
"We have a concrete model of the aspirations of the pro-autocratic government supporters right here, right now in our country," said Mike Shesterkin, executive director of the Southeast Michigan Sustainable Business Forum and a leader in the MI Business for Democracy collaborative.  "They want an Orban-style United States.  One-party rule of white Christians and American oligarchs.  That is not democracy.  That is not America.  Those are not our values as enshrined in the Declaration of Independence and our Constitution."
Business for Democracy is a campaign of the American Sustainable Business Network that raised the voice of small business for the critical need to protect our strong democracy, which is essential for our vibrant economy.  The campaign successfully launched small business collaboratives in eight states calling on support for Congress to pass voting rights reform including the Electoral Count Reform Act.
###